August 28, 2017 (London, UK) – UK technology company Nuvotech today announced the release of Script Studio® creative writing software – an innovative Mac & Windows desktop application for screenwriters, playwrights and novelists.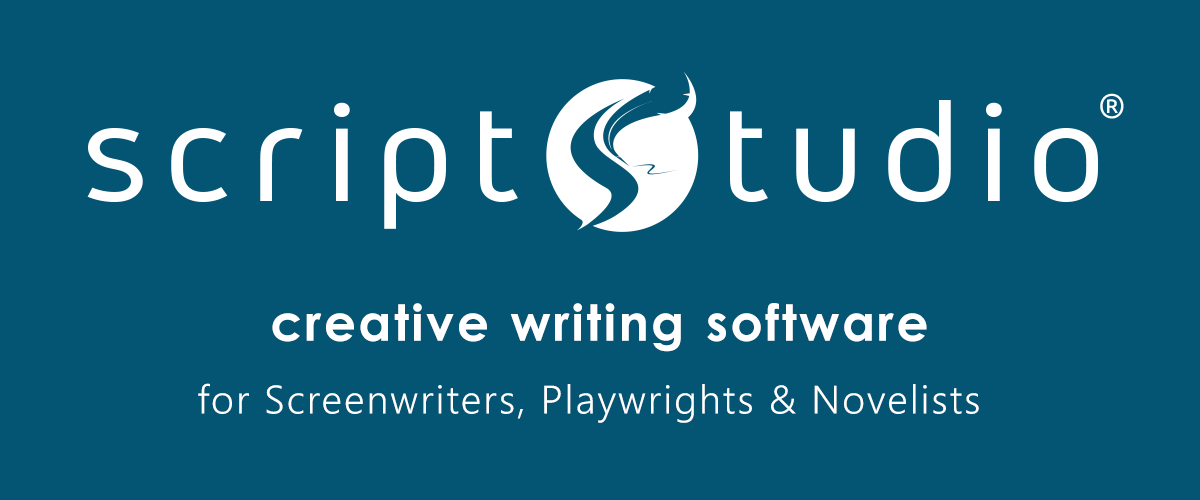 Nuvotech has given its popular script and story development app Movie Outline a complete facelift, recoded the application from the ground up and rebranded it as Script Studio. This latest incarnation, which is now a serious contender for industry leader Final Draft, has a fresh, modern user-interface that is identical on Mac and Windows operating systems and supports the latest technologies such as Retina / HiDPI and Windows Touch Screen gestures.
"This is our biggest upgrade ever and we've really gone to town", said Dan Bronzite, CEO, produced screenwriter and head developer. "Our primary objective is to streamline the writing process, giving writers both the space to create and the tools they need to effectively plan, structure, format and develop their screenplay."
Some of the most notable additions to Script Studio are a dedicated novel mode, night mode, WYSIWYG Dual Dialogue that you can edit in situ, a global Scratch Pad, a bespoke Courier Nuvo font designed for writing screenplays, and improved import and export functionality that handles Final Draft 10 and Fountain files."
Support For International Users
Perhaps the most crucial advancement is Script Studio's newly implemented support for Unicode and diacritics, something which competitors Final Draft and Movie Magic have not provided to date. Script Studio also boasts the addition of over 100 international dictionaries and thesauri and the ability to write your script in right-to-left languages such as Hebrew, Arabic, Persian scripts and Urdu.
"Supporting the international writer was one of our key goals" remarks Nuvotech's Product Manager Evelyne Kennedy. "While we understand that North America and Hollywood in particular is a key hotspot for screenwriting, there are many scriptwriting communities and production hubs all over the world, Bollywood being a prime example, and we wanted to ensure that Script Studio was accessible to those regions and users."
Product Roadmap
When discussing the future of Script Studio, Evelyne Kennedy kept her cards close to her chest but hinted on an exciting few years ahead for users of their screenwriting software. She also noted the emerging importance of mobile screenwriting and cloud connectivity and confirmed that the iOS version is in active development.
Key Features
Professional Industry Standard Screenplay Formatting & Pagination
Sequence Outlining & Story Organization
Character Development Tools
Dedicated Novel Mode & Chapter Headings
Audience Engagement & Analysis Charting
Visual Drag 'n' Drop Index Cards
Color-Coded Structuring & Customizable Templates
Character Dialogue Focus
Global Scratch Pad
Story Tasks "To Do" List
Screenwriting Glossary
Dictation Assistant
Table Read "Text-To-Speech"
Powerful Print, Import & Export Options
12 Scene by Scene Hollywood Movie Breakdowns & Analyses
100% Cross-Platform File Exchange & Matching Modern UI
New In Script Studio
The latest release also includes full screen mode for distraction free writing, first-line indent and document leading options, customizable television, stageplay and musical layout templates, a character name wizard and gallery of headshot images, global search, Fountain markup and Final Draft 10 import/export and the ability to import and merge data from a third-party document format or another project file into an existing project.
Download a Free Trial or Buy Now from the Script Studio Store.
Educational Solutions
Script Studio is ideal for students learning screenwriting because of its intuitive and structured approach to story development which allows you to build your script or novel step by step and chapter by chapter and can easily be tailored into modules for teaching. The software is already adopted by schools and universities across North America and Europe and Nuvotech strongly supports this through affordable academic pricing for individual licenses and multiple seats for screenwriting labs.
Pricing and Availability
Script Studio is available as a download from the Script Studio website for Mac 10.7 and Windows 7 or higher operating systems. The suggested retail price is $199.95 but competitive upgrades and academic pricing is available if you contact Nuvotech directly.
About Nuvotech
Nuvotech is a software and web services company based in London, England founded in 1999 by produced screenwriter Dan Bronzite to offer innovative software and services for the creative writing industry. Its most recognized brands are Script Studio, a cross-platform creative writing application, and Hollywood Script Express a script copying and delivery service in Los Angeles.